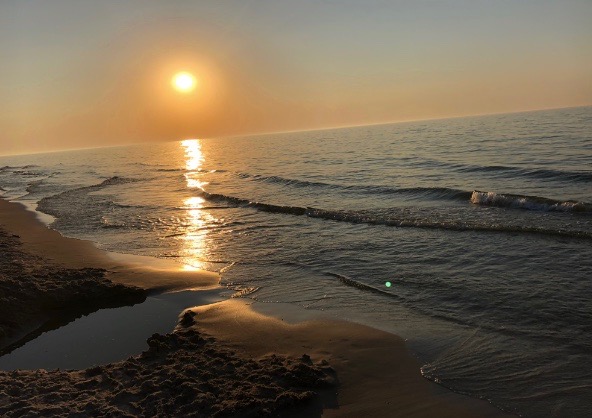 MERINN holiday center
350 meters to the beach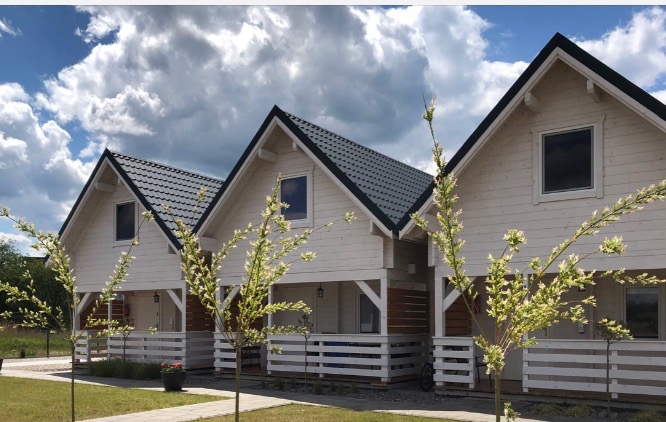 Our houses
Forest in Rogowo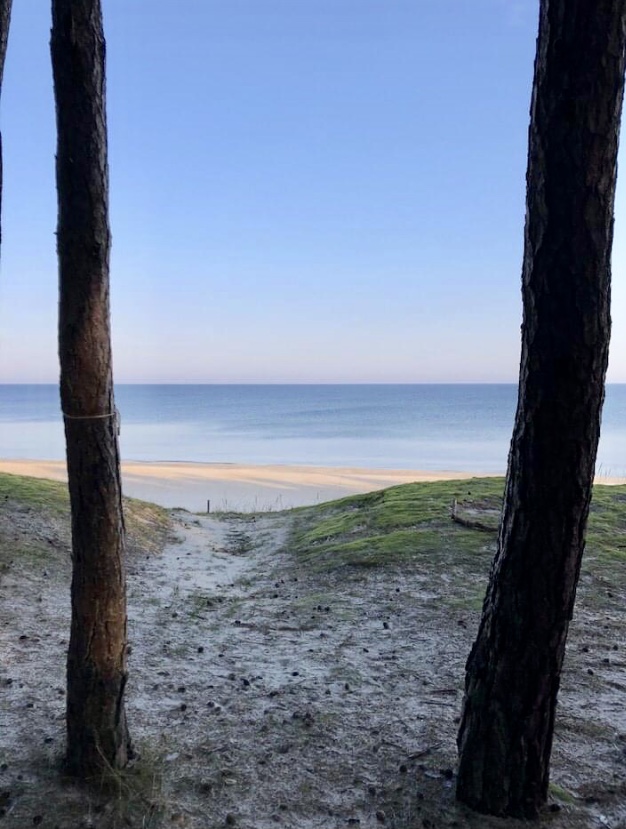 info@merinn.pl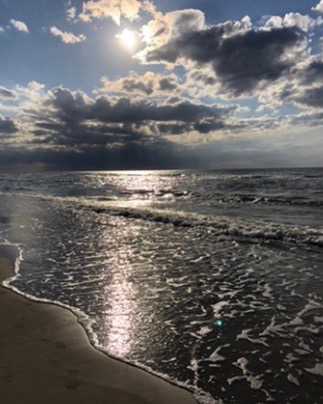 Reservation: +48 790 568 256
About Us
The passion of traveling and being in many places gave birth to the idea of ​​opening a holiday resort where everyone will feel like they are on a dream vacation. Originally, we had several apartments in Krakow, however, due to our annual holiday at the Polish seaside, we decided to open a resort where we can come at any time during the summer and welcome guests providing them with high-quality accommodation along with all amenities.
We sincerely invite you to visit us.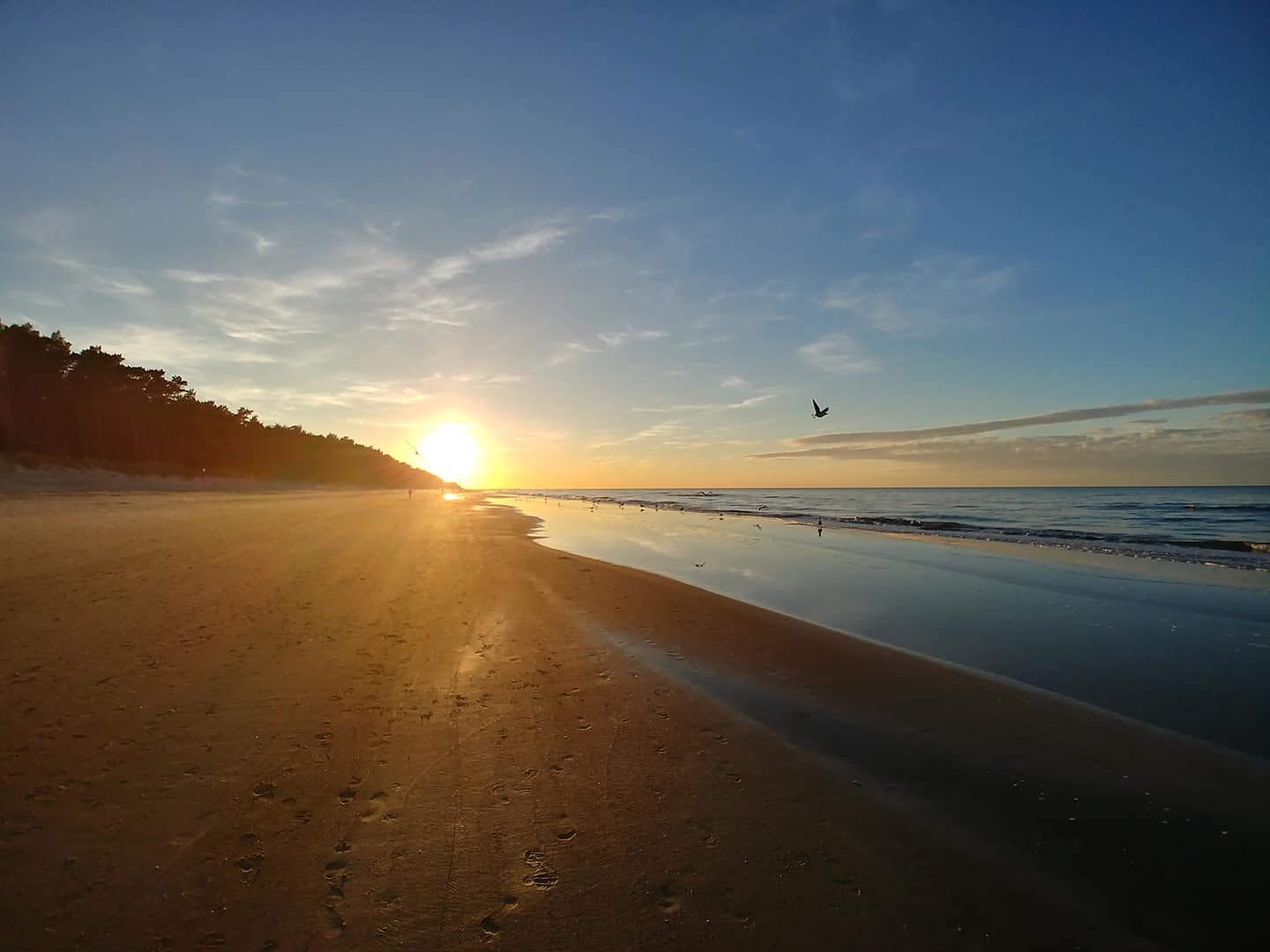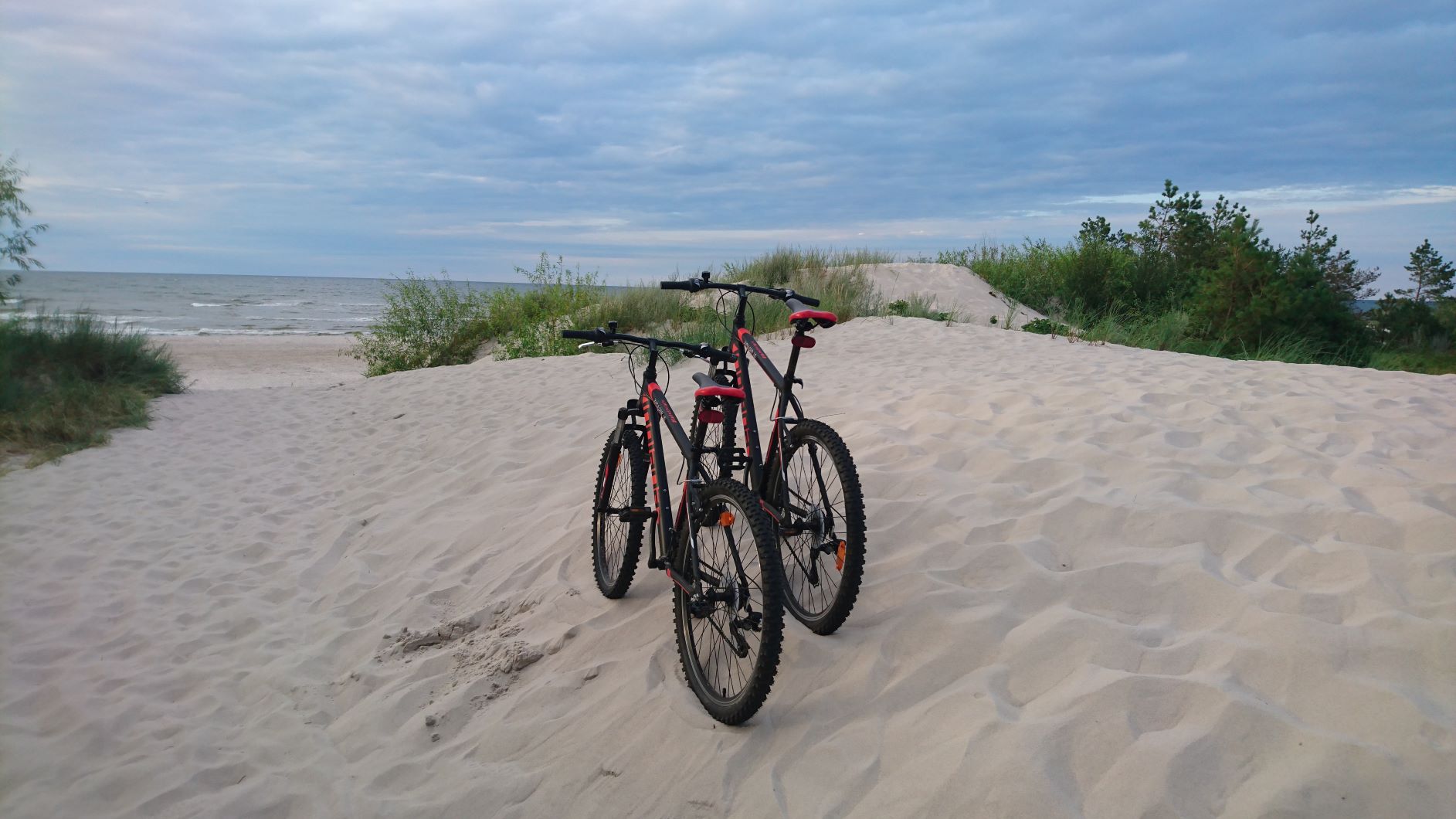 About Merinn Rogowo
The Merinn resort was established in 2019 and consists of only 6 houses 400m from the beach. Houses with an area of ​​70m2 are made of wood, which provides an optimal indoor climate and allows up to 8 people to stay in comfortable conditions.
The ground floor has a spacious living room with kitchenette and bathroom. In the annex you will find a 2-burner hob, fridge, microwave, electric kettle and coffee maker, pots and full tableware. On the first floor there are 2 bedrooms. Each with a double bed and an additional single in a smaller and two in a larger one. Each cottage has satellite TV with channels in several languages ​​and free WIFI. On request, we also equip the house with equipment for children, such as a cot or high chair.
In the warm evenings and not only, you can sit on the covered terrace from which you can see the playground. Each cottage has one free parking space. However, if possible, you can also park a second car in the monitored parking lot. Because of the pandemic of the virus COVIC-19 we decided to ozonate each house before of arriving new guests. Additionally houses are equiped with disinfectants. We accept dogs only on request. If accepted, they must be kept on a leash at the resort. There may be a nuisance to other Merinn Guests.
Price List
2023
01.06 – 07.06 – 400  PLN /day/5 people each, next 100 PLN/day
08.06 – 11.06 – 500  PLN /day/5 people each, next 100 PLN/day
12.06 – 23.06 – 450  PLN /day/5 people each, next 100 PLN/day
24.06 – 30.06 – 520 PLN /day/5 people each, next 100 PLN/day
01.07 – 07.07 – 590  PLN /day/5 people each, next 100 PLN/day
08.07 – 18.08 – 650  PLN/day/5 people each, next 100 PLN/day
19.08 – 25.08 – 590 PLN /day/5 people each, next 100 PLN/day
26.08 – 31.08 – 550  PLN /day/5 people each, next 100 PLN/day
01.09 – 10.09 – 450  PLN /day/5 people each, next 100 PLN/day
The maximum number of people in the house is 8.
A one-time cleaning fee is PLN 150.
City tax 10 PLN /per  night / per house.
Location
Rogowo , 5 Tulipanowa Street (on the premises of Fort Rogowo - Museum) between Mrzeżyno and Dźwirzyno 15 km to the west of Kołobrzeg.
Rogowo is located between the Baltic coastline and Lake Resko. It has beautiful wide and clean beaches, not crowded yet and the pine forest favours physical activity. The village is built mainly with private houses and exclusive apartments. You will not find here too many holiday resorts and so popular commercial activities by the Polish seaside. Peace and quiet is the hallmark of this area.
Rogowo is also perfectly connected with neighboring villages and Kolobrzeg not only the road with a frequent bus but also a bicycle path.
It is 2 km to Mrzeżyno and about 5 km to Dźwirzyno, where you will find a large selection of restaurants and frying rooms, souvenir shops and the newly opened Sandra Aquapark.